We want to make it easy for you to share health information with your patients, carers and staff.  Our experience is that better informed patients help you reduce consultation time and in some cases, prevent the need for an appointment at all.
Our Video Libraries and our customisable Health Information Portals (HIPs) provide you with the opportunity to immediately deliver a personalised health information service, that encourages self care in a simple and engaging format.
Get started in 3 easy steps…
1. Choose a video library
Each library contains over 200 health and care videos relevant to each sector.  Every video has been produced with, and written by clinicians, with new ones being added on a regular basis – click on any of the libraries below to view the videos.  As the library is centrally managed by Health and Care Videos, we load the latest videos ourselves, so there's nothing to do at your end.
Primary Care
Secondary Care
Informal Carers
Care Workers
Frailty
Pharmacy
0-19 Years
0-5 Years
Coming soon
2. Subscribe to one of the set up options
A ready-made and customisable Health Information Portal (HIP) containing the video library of your choice, making set up hassle free and sharing content with your patients and carers easy.  Choose from these different set up options.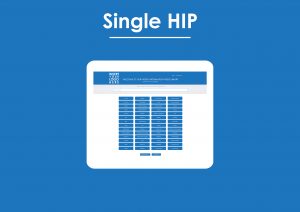 For: GP Practices | Hospitals | Charities | Local Authorities | Care Homes | Training Providers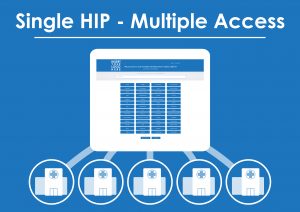 For: Groups/Clusters of GP Practices | CCGs | Health Boards | Local Authorities | Charities | Trusts | Care Group | Training Providers

Eg. A CCG has 32 practices but wants one main HIP that each practice uses so they would pay for one HIP licence and 32 access site licences per year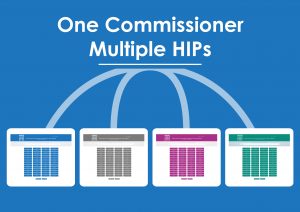 For: Groups/Clusters of GP Practices | CCGs | Health Boards | Local Authorities | Trusts| Charities
Eg. A CCG has 32 practices but each practice requires their own customisable HIP so they would pay for 32 HIP licences per year
3. Personalise your HIP
Using the Content Management System contained within the HIP, you are able to customise the site by adding your contact details, videos, documents and weblinks to meet your local needs.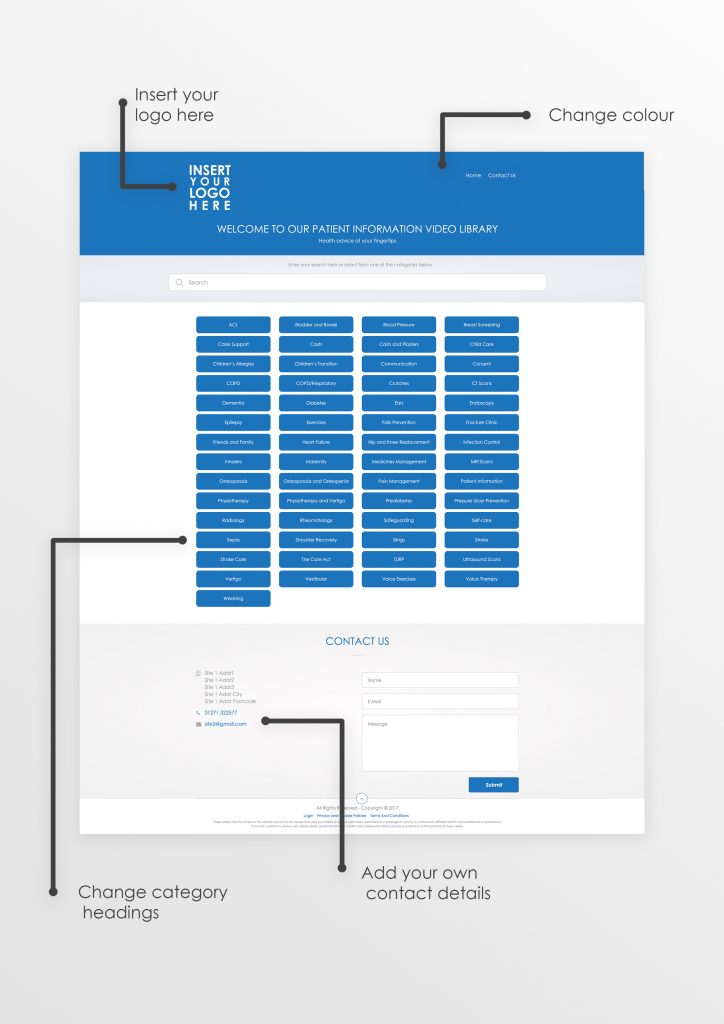 Pricing
There are many variables when setting up a HIP so please contact us to discuss your requirements and we can then give you a comprehensive quote.
Call 01626 833937 or email info@healthandcarevideos.com