Samuel Wyatt-Haines
Final year Exeter University law student Samuel Wyatt-Haines is currently pursuing his career as a Company Secretary. Beyond his degree, Samuel spent a year as a player for Somerset County Cricket Club and is also an aspiring age group triathlete, aiming to qualify for the 2019 IRONMAN 70.3 World Championships.
IRONMAN Wales 2017 finisher, and frequent triathlon competitor, Samuel's endeavours demand absolute focus, performance improvement and delivery.
Having taken part in clinical sports studies, adhering to a strict training programme, and dedicating his lifestyle to optimising performance, it is no surprise that Samuel has a keen interest in health. He has even appeared in 7 of Health and Care Videos information videos on anterior cruciate ligament physiotherapy.
Follow Samuel's incredible challenge of competing in 5 triathlons in 5 months on Twitter and Instagram, and show your support here.

[Modula id='1′]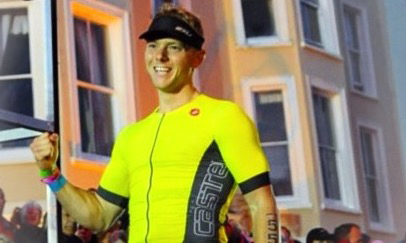 Age – 23
Height – 184cm
Weight – 79kg
Resting heart rate – 50BPM
Max HR – 190BM
Threshold HR – 140
Functional Threshold Power – 310 Watts