Pre-recorded 'Please do not smoke' messages and audio system
Smoking in public areas can be an issue and it's not always easy to ask someone not to smoke.
In association with Taunton & Somerset NHS Foundation Trust, we have produced a series of 7 different 'please do not smoke' audio files that can be purchased with the speaker system as a package and used as a tool to help stop or reduce smoking in public areas.
To give you an idea of how this system is being used, take a look at the Musgrove Park Hospital case study.
Cost of speaker system with audio files is £780 + VAT.  To find our more or to place an order please email [email protected]
Listen to the audio messages here:
Audio system components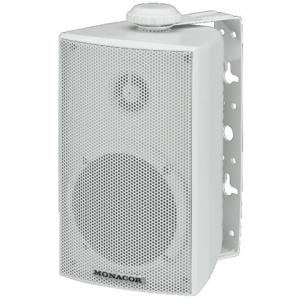 Sourcing all the right components to set up your 'please do not smoke here' audio system can be time-consuming so in partnership with an electronics supplier, we have put together a package that contains everything you need.
Dual speaker
1 x SD Card Player with integrated amplifier
1 x SD Card
1 x Wall Mount Trigger switch
1 x Back box for switch
Push button and plate
All connecting cables
Does not include:
Printed text
Installation
To make a purchase please email your request to [email protected].  On purchase we will pass your details on to our electronics supplier who will then be responsible for all product/technical support and warranties.  Health and Care Videos are not responsible nor liable for anything relating to the equipment.