Around 9 million adults in the UK smoke cigarettes. In 2015/2016 there were 474,000 hospital admissions attributable to smoking and an estimated 79,000 smoking related deaths.
Stoptober provides many smokers with the motivation and support they need to stub the habit.
Leaflets, medicines, e-cigarettes, an app, social media support groups, and daily emails are already being used effectively but Health and Care Videos have produced one more medium to add to your arsenal.
Our video '5 top tips to help you stop smoking' is a useful way of explaining some of the resources available to smokers in a simple and engaging format.
Watch it here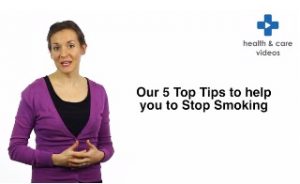 This is just one of over 200 other patient information videos that are available to GP practices who subscribe to our Primary Care Video Library.
Why not send a video link to your patients that are known smokers?  
As a subscriber to the Video Library, Chelston Hall Surgery in Torquay were able to send a simple text message containing a link to the '5 top tips to help you stop smoking' video to patients known to smoke. There was a 20% click through rate and an immediate spike in viewing figures.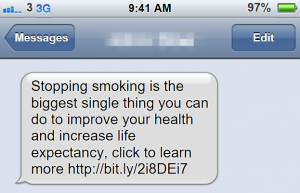 Mark Thomas, Practice Manager says about using technology as a way to reach patients 'It works. Condition specific texts seem to be the way forward'.
Read more about this case study here
If you'd like to see more examples of how using video is helping to reduce demand and increase capacity in primary care visit www.healthandcarevideos.com/primary-care