Video can help contraceptive clinics by explaining conditions or procedures, as well as standardising the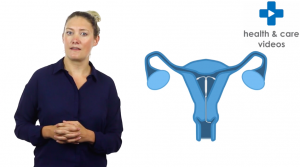 information given to patients. 
Here we'll explore the key ways video can help contraceptive clinics become more efficient and productive. We'll also offer advice on how to implement them in the most effective way. 
What types of video can help contraceptive clinics?
Several different types of video can help contraceptive clinics, however, most focus on providing information to the patient.
A range of show and tell/how-to videos help explain conditions, contraceptive procedures (such as intrauterine system implantation) and what to expect from your visit to the clinic. You could also use animations and interviews to put patients at ease and help them understand what's going on. 
Staff in contraceptive clinics could also use videos themselves. Clips could train nurses how to conduct certain procedures and communicate with patients. This ensures best practice and could reduce the amount of staff:patient time required. 
Another benefit for staff is that they wouldn't have to repeat the same information over and over. This can remove the repetitive nature of the role and ensures that no information is missed.
These videos can be shown on screens in waiting rooms, shown during appointments and placed on clinic websites/social media pages. The latter will make the videos much more accessible and educate lots of people in the local area. 
Clinics can also send patients links to video via text or be given pre-printed cards with QR codes on them to access them quickly and easily. 
3 benefits of using video in contraceptive clinics:
Video can help contraceptive clinics reach their full potential. Here are 3 benefits to using them:
1. Make complex concepts easier to understand
Video is a very accessible medium as it is mostly visual. This helps patients and staff understand complex premises and retain the information.
For example, when patients are looking for a suitable contraception method, an explainer video like this could be helpful:
As you can see, this goes into enough detail that the viewer can make a decision about this procedure. It answers the most common queries about this method of contraception and reassures the viewer that it's a minimally invasive procedure. 
If the patient does decide to attend an appointment, they can ask for more specific and informed questions. Therefore improving the overall quality of care.
2. Return to videos after appointment
Going to a contraceptive clinic can be stressful, nerve-wracking and even embarrassing for the patient. This means that it's very likely that not all the information from the appointment will be completely taken in.
Video gives patients the opportunity to revisit the topic, double-check their understanding, and make informed decisions. They can do this by accessing links in correspondence, clips on the clinic website or even QR codes on printed leaflets.
This is also a huge bonus for the clinics themselves as having more informed patients may reduce the length of appointments, improve capacity and save the clinic money. 
3. Standardise information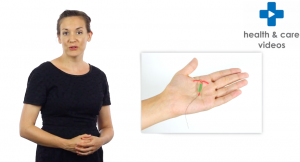 Giving high-quality healthcare videos to patients ensures that they receive the information they need in an easily digestible way.
This relieves the pressure on staff to get all the information out in one appointment. It also lets them focus on patient questions in the appointment, rather than trying to cover the core topic and asking questions.
Also, by making clips available on their websites, video can help contraceptive clinics reduce the demand for appointments. The videos educate audiences online, answering their queries, so they won't require an appointment for things like choosing contraceptive methods or missing a pill.
Videos also standardise information for staff training. All staff receive the same instructions and can revisit it if necessary. Also, managers can easily update the content if best practice changes. Eventually, video could standardise most contraceptive clinic pathways, if implemented correctly.
At Health & Care Videos, we know first hand how video can help contraceptive clinics around the country. 
We have created a sexual health video series outlining key methods of contraception, guides to procedures involved and explainer videos for different conditions (e.g. chlamydia). These videos are working to increase understanding, improve care and save time in contraceptive care pathways.
If you are interested in using video in your clinic, or would like more information on our growing sexual health library, talk to our Health and Care Videos team today.