'We'd use your videos if we could access them in one click' said a South Devon GP.  So that's the challenge we faced and now we can happily say we've solved it!
The launch of our GP video library has meant that general practices across the UK can now access patient information at the click of a button and easily share the videos links with their patients.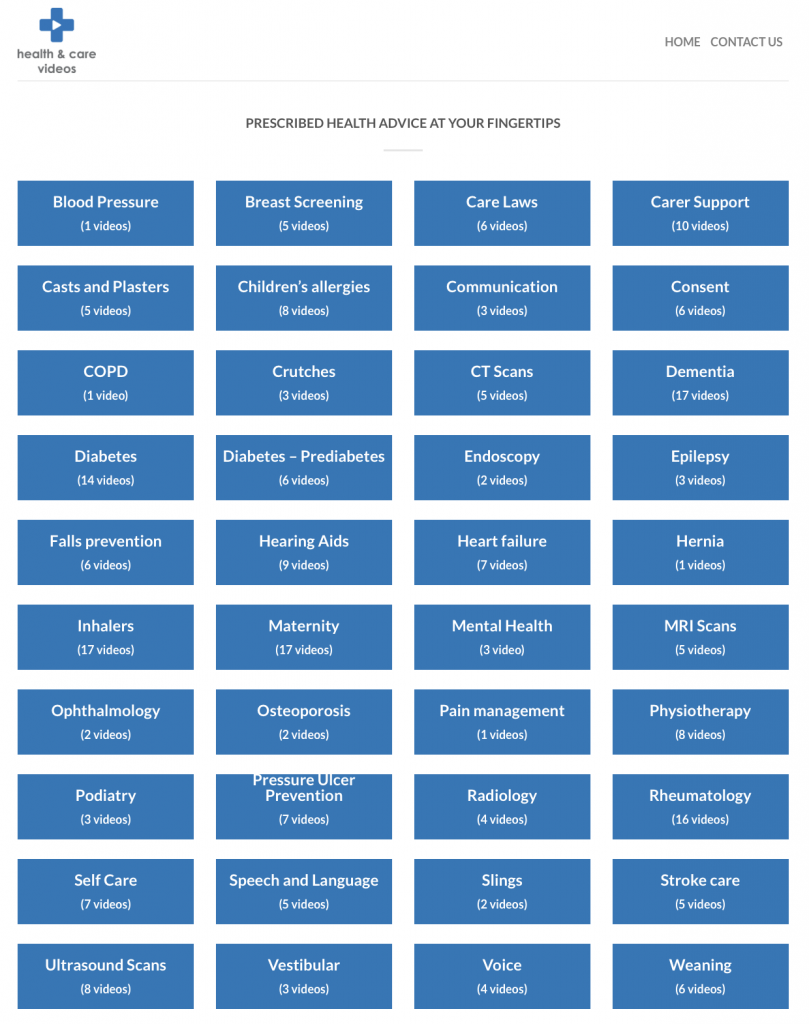 With over 200 videos in the library covering 33 clinical areas and new videos being added monthly, the library is an important resource for practice staff to provide patients with more information about their condition and how to manage it themselves.  Videos include how to walk with crutches, what to expect when going for scan, healthy eating when pregnant and many more.
The videos not only provide consistent and easy to understand information for patients, some of whom may struggle with printed text, but encouraging self-care could save the NHS thousands through preventing unnecessary appointments. Links to the videos can be emailed or SMS to patients
The Old School Practice in Bristol has been using the video library for just over two months and have already seen considerable improvements.  'We have replaced the need for some patients to return for a pre-diabetic lifestyle consultation when being diagnosed with high blood sugars by providing them with a set of information videos.  This has saved us quite a few hours of nurse time a week' says Caroline, practice nurse at the surgery.  Results from our patient survey show an incredible 100% 'Yes' response to the questions 'Do you feel the video helped you manage your condition?'
South Devon and Torbay Clinical Commissioning Group saw the benefits of using the videos to support patients across the region and have worked closely with us to get their 35 GP practices up and running using the video library.  'I am a convert and I believe this an additional and beneficial service to help patients manage and understand their conditions' says Mark Thomas Chair of the South Devon and Torbay Practice Managers Group and Practice Manager at Chelston Hall Surgery.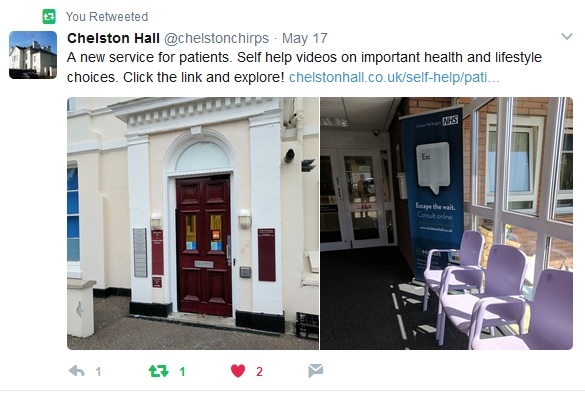 The way the library works means that once your practice is signed up, you can immediately start showing the videos to your patients during a consultation and by using our pre-designed cards, email or text, you can give them the website links so they can watch them again at home – it's as easy and as quick as that!
For more information or to subscribe your practice to the GP Video Library, visit our Primary Care page.  If you are a CCG then please contact us to discuss pricing and implementation options.