We are delighted to be working with PrescQIPP to produce a series of videos to help patients, carers and other parties master the technique of using 17 different inhalers and to reduce prescription costs.
There are two ways to start using the videos on your website:
1. Download the standard video embed codes from the PrescQIPP website
Visit the Respiratory Care Webkit page on the PrescQIPP website and login using your username and password.
Choose the video(s) you would like to use (take a look at how this group of medical practices have used the videos on their website).
Copy the embed code (example)
<iframe class="aligncenter" src="//player.vimeo.com/video/131530398?title=0&amp;byline=0&amp;portrait=0&amp;color=ffffff&amp;autoplay=0″ width="700″ height="394″ frameborder="0″ allowfullscreen="allowfullscreen"></iframe>
Paste the embed code into your website editor on the webpage you want the video(s) to appear. Update/publish the page.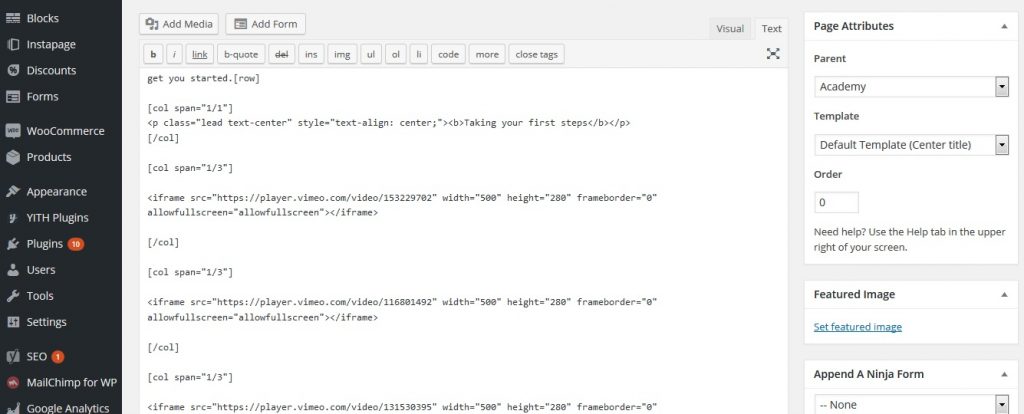 The video is now live on your website and ready for you to give your webpage url (web address) to people so they can view the video(s).
Examples of the videos in use:
2. Personalise the embed codes and add extras
Health and Care Videos can offer you a range of extras to help you get the most out of your videos, including personalised embed codes that track the number of views solely in your area. Take a look below at the 'Inhaler Videos Toolkit' to help get you started.
---
Inhaler Videos Toolkit
Improve your pathways of care
This video outlines the benefits that using video can bring. We've also developed a 'Pathway Savings Calculator' for you to input your costs and see, by making small changes to your pathway, the savings to be made. Simply tick the box at the bottom of the page and we'll email it to you.
---
Take a look at our 'How to Guides'
These video guides will help you with technical support to get your videos loaded and offer advice on getting them seen.
---
Make your videos comply with the Accessible Information Standard
Take a look at our guide on the AIS and what you can do to make your videos accessible to many including adding subtitles, foreign language subtitles and British Sign Language. Price: BSL/£60 per minute of video, Subtitles/£40 per video (plus translation cost if required).
---
Generate important evaluation data
Would you like to know how many people have watched the videos once you have placed them on your website?
This kind of data could help you determine if the videos are actually being accessed in your own region. We can help with this, but it would mean ordering a new set of embed codes, each of them linked to your own individual organisation, rather than use the ones from the PrescQIPP website. Price: £15 per video
We would then be able to produce a personalised monthly report outlining total number of views and how many people watched the video to the end. Monthly reporting price: £20 (min. 6 months).
---
Use printed leaflets
As well as including links on appointment letters or emails, you may want to use our design and print service to produce simple leaflets or business cards that can be given to patients as a reminder that the videos exist and where to find them. Design & Print Price: From £75 (based on 500 A6 leaflets).
---
Add QR codes to guide people directly to the videos
QR codes, scanned from a phone or tablet, can also be used as a quick and easy way to navigate to a webpage without typing in long website addresses. Price: £10 per QR code.
---
Want to get started?
To find out more about getting set up with any of these extras, please tick the relevant boxes below, fill in your contact information and we will be in touch shortly.
No Fields Found.