Through the use of short videos we enable health and care professionals to learn in a more engaging way.  The videos, alongside a set of specially developed elearning courses are contained within our Knowledge Hub, providing organisations with a central place for their learners and managers to record and monitor individual's progress.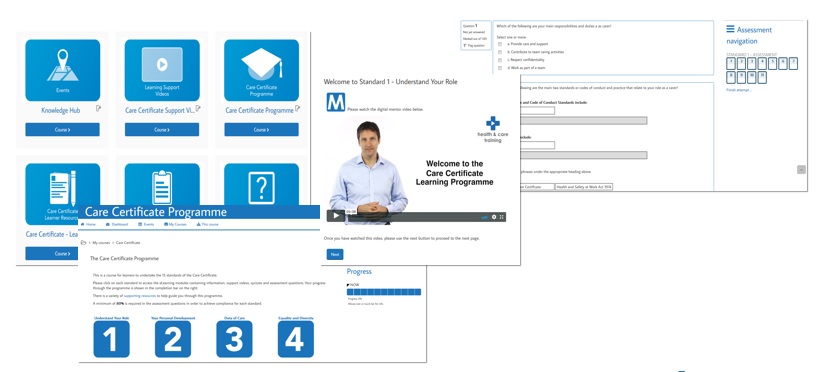 What's in our Knowledge Hub?
There are a number of ways in which we can help support your training requirements
1) Individuals can access the Health and Care Videos Care Certificate Knowledge Hub
Cost = Per learner
2) Customise the Care Certificate Knowledge Hub with your own logo and add additional resources.
Cost = Set up fee and annual licence
3) We can help you digitise your exisiting courses, develop new content and customise a Knowledge Hub specifically for your needs.
Price on application
To discuss your training needs please give us a call on 01626 833937.