Health & Care Videos has created a comprehensive maternity video package that is being used across the UK and specifically in the South West.
By creating videos that support the maternity pathway (e.g. pregnancy, labour, birth, postnatal care), we hope that they can help relieve anxiety and prepare pregnant women and their families for what is to come.
We have also created posters to help educate expectant mothers: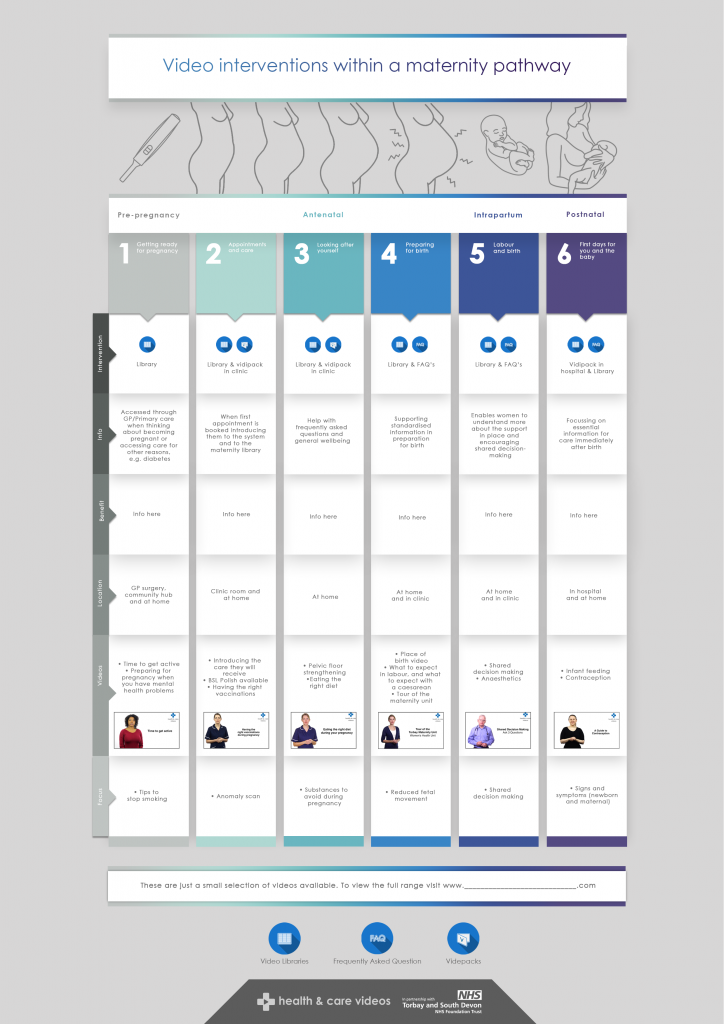 About maternity pathway video series
We have produced over 30 videos, take a look here in our primary care library. They cover advice on diet, mental health, tests, scans, labour, birth, postnatal care and discharge and early years.
Some expectant mothers want a specific look at the maternity unit they will have their baby at and traditionally would mean visiting in person. However, Torbay & South Devon NHS Foundation Trust and Taunton and Somerset NHS Foundation Trust have created 'virtual tours' of their maternity units to show patients what to expect
The maternity videos are proving very popular with the above video alone attracting 2896 video views since it went live in January 2018.
If you're interested in our maternity package, please talk to our team.