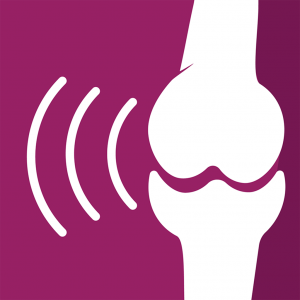 Rheumatology Connect is a pioneering new patient information app designed to compliment the service offered by Torbay and South Devon NHS Foundation Trust Rheumatology Department.  
Dr Kirsten Mackay worked with us to co-design the app to ensure that her patients possess all the information they need to make decisions about their care, and manage their condition effectively.
Here we'll explain a little bit more about the app and how it aims to streamline the rheumatology service in Torbay.
Designing the app
Health & Care Videos has worked with the Rheumatology Department at Torbay and South Devon NHS Foundation Trust on several different online resources.
The next logical step was to create an app that would support patients through their healthcare pathway.
The main focus of this first iteration of Rheumatology Connect is to inform patients about key areas, such as their:
Condition
Medications
Self-care techniques
This is in addition to information about the services that the Torbay Rheumatology Department provides.
Naturally, video was decided as the best way to relay all of this information. They're quick, easy and engaging, and have already been proven as an effective resource through our video libraries.
The Rheumatology Connect app brings together 12 patient information videos created by Health & Care Videos, and some written resources, to fully inform patients and support them throughout their journey.
Dr Mackay and her team hope that this will help improve the informed consent process, patient understanding and experience as well as improve the capacity of her team.
Who is the app for? 
Rheumatology Connect contains information about several rheumatoid conditions, including:
Rheumatoid arthritis
Psoriatic arthritis
Spondyloarthritis/Ankylosing Spondylitis
Gout and pseudo gout
Connective tissue diseases
Consequently, many people with these conditions could benefit from downloading the app.
However, Rheumatology Connect has been specifically tailored to help patients in the Torbay area. Because of this, it contains information about:
Team members (consultants, nurses, physiotherapists etc)
Contact details
Clinic locations
Treatments available in Torbay
This degree of personalisation means that Torbay users will gain the most benefit from this app. Most of their care needs will be met in one place, and specialist local help will never be too far away.
How did we make Rheumatology Connect?
Health & Care Videos made the app using information from clinicians and nationally recognised sources (e.g. ARUK and NRAS).
We also met with a focus group of Torbay rheumatology patients. During this session we asked them a series of questions about their experience as a patient, including:
How were you feeling after diagnosis?
What information would have helped you in the first six months after diagnosis?
Which questions do you need answering?
Would you use an app rather than call a helpline?
Their feedback was vital to ensuring that we would create a useful resource for patients in a similar position. Overall, the feedback was very positive.
All of the group approved of the click-to-call functionality, as it ensures that help from specialist nurses and consultants is easily accessible.
This focus group even came up with the app name; Rheumatology Connect. 
The launch
It can be downloaded from www.rheumatologyconnect.info and is available on both iOS and android devices.
However, it doesn't stop there; this is just the first iteration of Rheumatology Connect. In the future, we hope to work with Dr Mackay to create a fully interactive app.
Version two will help patients manage their condition, medications and appointments through several features, including:
Calendars
Push notifications
DAS condition measures
We look forward to beginning this next stage of development.
If you want to know more about Rheumatology Connect or would like to develop your own patient pathway app to streamline your service, get in touch with Health & Care Videos today.