Latest News
31/03/19 – Thank you for helping us complete this wonderful project!
The Torbay Community Carers Project has now been running for a year, supporting organisations, charities and carers across Torbay in their endeavours. The project has now officially ended, but the libraries will continue to be available through the organisation's websites so carers can still access this helpful and engaging resource.
To find out more about the project and how it went, click this button to download the report:
Download the report!
01/11/18 – Tell us what you think
Healthwatch Torbay is running a survey to see how effective this project has been so far. Healthwatch is an independent consumer champion for health and social care,  and have undertaken many consultations for various services across Torbay.
You can fill out the survey here.
The feedback from this survey will be used to support the continuation of the libraries and the entire project, and will help us improve this service for carers in Torbay.
24/10/18 – Learning disability videos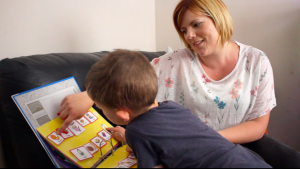 We have two new videos focusing on learning disabilities. They are called 'Employment for Adults with learning disabilities' and 'Advice for caring for someone with Autism'.
These topics were strongly suggested by the focus group back in February, where carers, council-members and Trust staff came together to discuss the needs of local carers
They asked for more content for adults with learning disabilities as information often seemed more child-focused, while others wanted more detailed information about conditions, including autism.
11/10/18 – The 'Who am I?' video series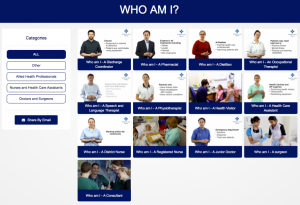 This new series describes the roles of key people that patients and their carers might meet throughout their care pathway.
Each video focuses on a different medical professional. We currently have 15 videos live on the library, with several more in production. From Discharge Coordinators to Health Visitors and Consultants, these videos give people a better idea of who they're talking to, the services and support that's available and may help relieve a bit of anxiety.
10/09/18 – Hospital admission package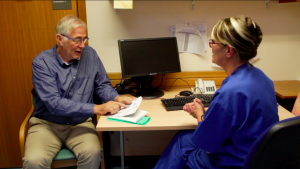 A hospital admission can be a stressful time for both patients and carers when they don't know what to expect. So, we've created a series of videos to help explain what will happen during a planned admission.
These videos advise patients and carers on what to bring to the hospital, the tests and observations that may take place and other common details of a hospital stay. These videos aim to relieve anxiety for both parties and aid the recovery process so people can get home faster.
06/07/18 – Mental health series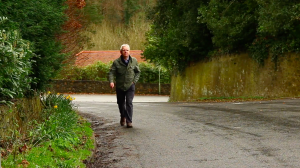 The carers who attended our focus group in February recognised the growing prevalence of mental health issues, especially for carers – who may feel isolated and stressed.
They believed that videos on these subjects would help people understand and find new ways to look after themselves and others.
So, we have created videos addressing three common mental health conditions; anxiety, depression and loneliness. The videos contain helpful tips, information and advice related to each topic and, what's more, the resource boxes in this category of the library direct viewers to both local and national services, where they can access further support.
11/06/18 – Informal Carers Learning Hub is live!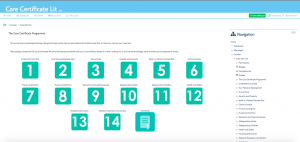 Those caring for a friend, family member or neighbour gain invaluable knowledge and skills that they often do not recognise. We want to help informal carers to understand their abilities and offer the opportunity to develop them further. 
We have created an online learning platform called the Informal Carers Learning Hub, which consists of two courses and is absolutely free for informal carers in Torbay.
The Care Certificate Lite is included in this hub. It is based on the City & Guilds Accredited Care Certificate course, and covers 15 topics including safeguarding, infection control and communication. 
Four further modules are also available, covering more specific topics such as dementia, pressure ulcers and falls prevention.  
Through a variety of videos, interactive quizzes and text-based resources, carers can develop their skills and use the certificate as a recognition of skills that are transferable to the workplace, if that is something they wish to do. 
30/05/18 – Hospital discharge package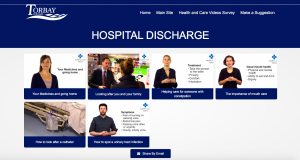 We all like to be in the comfort of our own homes. However, it can be an anxious time when you or a loved one is returning home after a hospital stay. To help reduce anxiety, we have made a hospital discharge package to guide patients and carers through the discharge process. These videos address common concerns like medication, catheter care and urinary tract infection control. 
They give patients and carers the information they need to help aid recovery after leaving hospital and, importantly, prevent further hospital visits.