Torbay Council, Torbay & South Devon NHS Foundation Trust and Health & Care Videos have joined together to provide much-needed local support for carers in Torbay. This initiative is called the Torbay Community Carers Project.
By providing an extensive video library for informal carers, hosting support events and providing online training, we hope to support local carers and improve care across the region.
About the Torbay Community Carers Project
As part of the Better Care Fund, Torbay Council asked Health & Care Videos to create and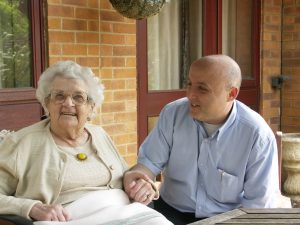 improve resources for carers and those they care for.
The aims of this project were to support carers, encourage self-care and improve health and wellbeing.
The aim was also to raise awareness of Torbay Council's involvement in the 'Proud to Care' campaign and carer apprenticeship programmes. This was done in the hope that this would support informal carers to develop their skills and encourage them into the paid carer profession.
How we gave national and local support to Torbay carers
We began this project by hosting a focus group event in February 2018. Carers and members from 10 local voluntary organisations came together and highlighted areas for improvement.
Talking to individuals about their experience really helped us understand their requirements and needs.
Through this, we identified that there was a strong need to have improved access to existing resources as well as the creation of new resources for Torbay carers. It also highlighted a few areas for new videos including:
Adult learning disabilities
Hospital discharge and admission
Mental health

 
This focus group was the impetus for creating the Informal Carers Learning Hub; a learning management platform (LMS) designed specifically to provide support for carers.
It contains a range of videos, quizzes and helpful links to local support and national resources that all help people in a caring role.
The Hub also utilises the Health & Care Videos City & Guilds accredited digital version of the Care Certificate. Carers involved with the project can access a condensed version the Certificate, the Care Cert Lite.
This covers a range of topics including safeguarding, manual handling and awareness of mental health, dementia and learning disabilities. 
Torbay carer Madeleine Dray, says 'After completing a few modules of the Care Cert Lite I was surprised to realise how much I knew already. It really improved my self-confidence, making me feel that despite doubting my abilities, I'm actually doing a good job and could use my skills to get paid work in the future if I wanted to.'
The video library
As part of this project we also created a video library designed specifically for informal carers. It now contains 364 videos that address how to care for someone as well as several self-care techniques for carers themselves.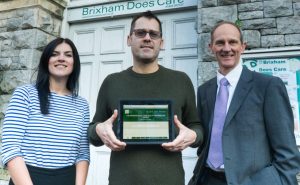 We are still adding to the library, so keep checking back to see our new additions.
The resource boxes in these libraries link to local support groups, advice networks and national charities which carers can access if they need help at any time.
To make this library easier for local carers to access, we installed the video library on the sites of several voluntary organisations in Torbay. Currently 18 are live, including Torbay Council, and four are in the process of being added.
We have seen a huge uptake in video views, and the response we've had from local carers has been incredibly positive.
If you're interested in our work for the Torbay Community Carers Project or our informal carers library, please contact our team.