Health and Care Videos is delighted to reveal a new collaborative working relationship with pioneering health technology company, Ultramed.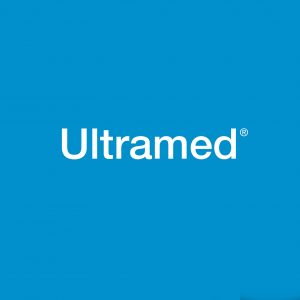 This exciting collaboration presents a combined strategy to improve the pre-operative process for patients, as well as working to reduce costs and increase capacity in secondary care.
Health and Care Videos provide consistent, easily accessible health information to help patients make informed decisions, whilst Ultramed's suite of PreOp services are used in the preparation of a patient for an operation where an Anaesthetist is going to be present.  It collects patient information in a way that allows it to be shared among medical professionals electronically.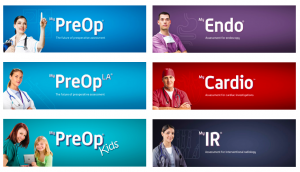 Headed by Dr Paul Upton, former NHS anaesthetist and Medical Director at the Royal Cornwall Hospitals NHS Trust, Ultramed streamlines pre-operative services by allowing patients to complete their pre-operative assessment from the comfort of their own home, at a time that suits them, instead of having to attend a hospital appointment.   Health and Care Videos enable patients to understand the process and what is expected of them as well as empowering them to make more informed decisions.
I'm delighted that Ultramed and Health and Care videos are aligning. Together we can support patients with innovative pre-procedure solutions and the highest quality of supporting information through the videos. Putting together companies that are expert in their particular fields produces broader patient facing products. Dr Paul M. Upton Ultramed CEO and Co-founder
Both companies assist medical professionals to increase their capacity by empowering patients to play a bigger part in the management of their own health and wellbeing, and are also collectively working to achieve the NHS Five Year Forward View paperless initiative with their joint efforts to fully digitise the pre-admission process.
'There's a real synergy here. Both companies share a passion for innovation and inspiring change, as well as a strategy to increase capacity across the health economy. It's exciting to think about how much time and money we can save with the combination of our simple solutions and I think this collaboration will become a shining example of how innovative companies can, and should be working together to help solve the problems faced by a struggling NHS workforce'  Richard Wyatt-Haines, Director of Health and Care Videos
Health and Care Videos' extensive range of videos relating to admission and pre-procedure preparation such as "How to prepare for a Transureathral Resection of Prostate or TURP", "Having a Linq implant inserted in your chest" and "Having a lower bowel endoscopy or colonoscopy' will be included within Ultramed's PreOp services plus a newly commissioned video covering consent for general anaesthetic.
Find out more about Ultramed and Health and Care Videos and if you'd like to talk further on implementing these services into your pathways of care please call 01626 833937 or email [email protected]