S

elf-care week is the national, annual campaign to raise awareness of how people can take care of their own health whether it is to prevent disease or illness, understand how to look after minor ailments or how to manage long term conditions.
Promoting Self-Care
He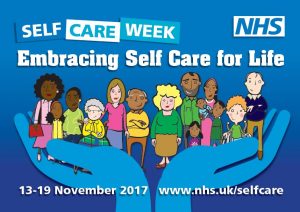 alth and Care Videos' collection of over 700 health information videos are being deployed in various care pathways to encourage self-care by providing patients, families, and carers with easily accessible and understandable information.
This promotion of self-care is at the heart of what we do and has been proven to not only improve patient experience but to reduce demand and increase capacity.
It is our belief and experience that better-informed patients help to reduce consultation time and in some cases, prevent the need for an appointment at all.
Through empowering patients and encouraging self-care we have seen some positive results and feedback:
'We recommend that our patients watch the videos before calling our helpline as the answer is usually in the content, saving staff time' Chris Dixon, Lead Nurse

'Using videos means that we have 5 fewer pre-diabetes education appointments a week' Practice Nurse, Bristol

'We've started texting information to patients, specifically those with a chronic disease, linking the particular video content, with a view to getting them to learn, educate themselves and look after themselves prior to coming to their regular appointment. We believe this will save time for patients and make their consultation better.' Mark Thomas, Practice Manager
The Videos

…
As well as videos covering pain management, sexual health, diabetes and long-term conditions such as COPD, we also have a specific range of self-care videos. These include: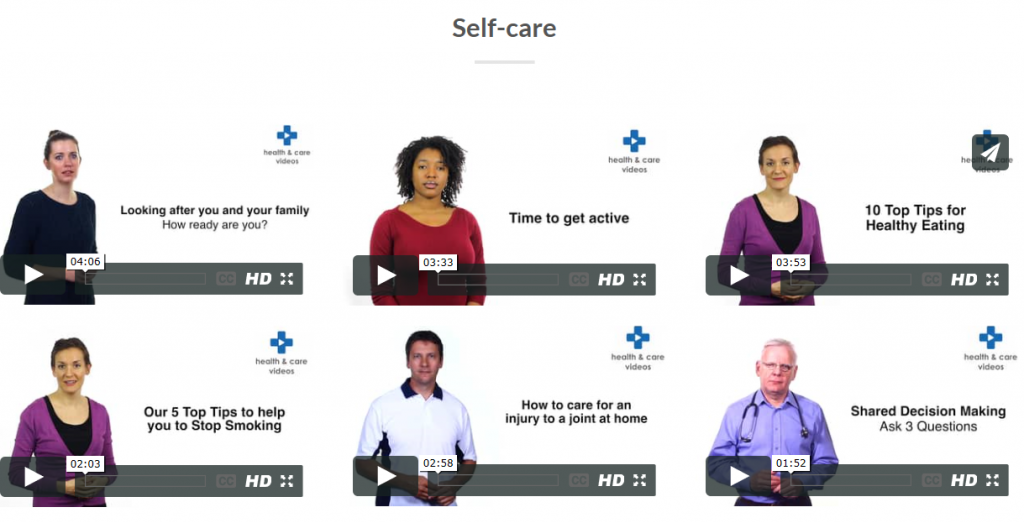 · How to care for an injury at home
· Our 5 tops tips to help you stop smoking
· Time to get active
· 10 Top tips for healthy eating
· Tops tips for drinking alcohol sensibly
· Looking after you and your family
· Shared decision making – ask 3 questions
· The NHS Flu Jab
· How to treat a nose bleed
GP practices can embed these videos on to their website, upload them to waiting room TV screens or make use of newly developed, customisable Health Information Portals (HIPs) that are available to GPs, Trusts, CCGs and Care Providers to use.
HIPs come pre-loaded with one of our ready-made video libraries and can be connected to an existing website e.g. videos.nameofpractice.co.uk and personalised. This helps to respond to local needs and direct patients/carers to external resources, creating a central hub for all health information that assists with treatment pathways and encourages self-care. Find out more about these easy to set-up information portals here.
---
For more information on how you can use our ready to use content to promote self-care and in turn reduce demand and increase capacity, email

[email protected]

or call 01626 833937