South Devon Healthcare NHS Foundation Trust and Torbay and Southern Devon Health and Care NHS Trust merged into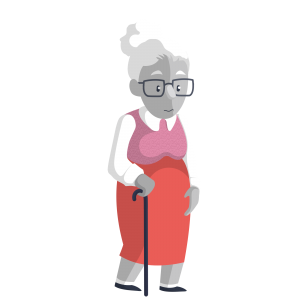 Torbay & South Devon Foundation Trust, an Integrated Care Organisation combining acute and community services and creating a person-centred approach to care.
To celebrate the positive work that has been done since two Trusts merged and to encourage staff-members to get involved
in making positive changes, Health & Care Videos were commissioned to make a 2d animated video and poster that presented the information in a visual and engaging way.
The animated story focuses on Mrs Smith, an existing fictional character (used on past Trust material) to show how Mrs Smith and her family receive care. 
Torbay & South Devon Foundation Trust team will use the video and posters to:
Empower staff-members to make a change
Evoke passion for ICO and departments
Encourage person-centred care closer to home
Support patients to stay well
Better share information between health and care services
To find out more about our animation work, please contact our team.